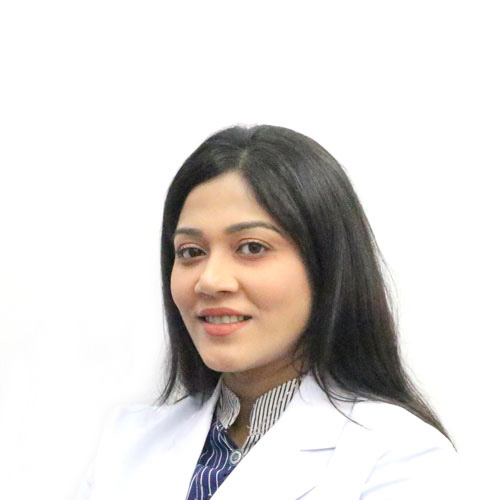 Consultant & Dept. Head, Dermatology & Cosmetology Trained in Cosmetology & Regenerative Medicine (Australia, Thailand, Singapore, France, Korea and Nigeria)
Dr. Tauhida Rahman Ereen, specialized in Skin Rejuvenation, Laser Dermatology and linking
between nutrition and skincare. Dr. Ereen has completed her MBBS from Mymensingh Medical
College.
She has done her Diploma in Dermatology & Dermatosurgery from the department of Medical
Science (Institute of Dermatology), Ministry of public Health Bangkok, Thailand. She has been
the expatriate registered doctor in Nigeria, who was the only foreign female certified doctor in
the last ten years.
Dr. Ereen started her career from an orphanage in Africa, where she had to learn their native
language to facilitate the treatment.
She is trained in Regenerative Medicine in Australia. Dr. Ereen attended several seminars and
conferences and also participated as a guest speaker at several conferences in Indonesia,
Korea, Singapore & Malaysia. She is also trained in energy based antiaging in France.
Dr. Ereen wrote many articles in various magazines, newspaper, online portals and attended in
several TV talk shows.