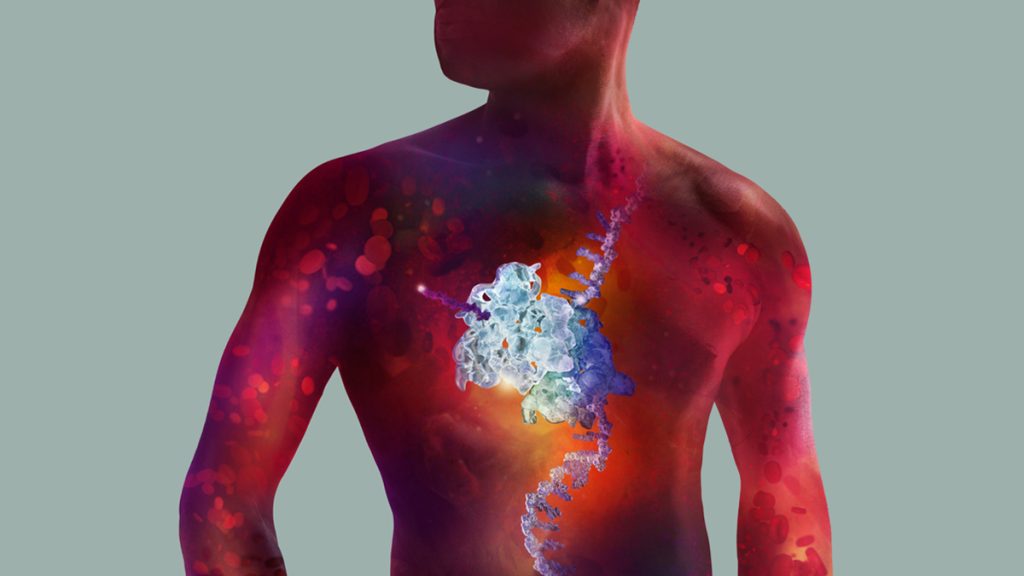 NEW HOPE FOR THE
CRITICAL LIMB ISCHEMIA
Peripheral arterial disease (PAD) is an important predictor of outcome in patients with diabetes and foot ulceration. The incidence of severe PAD is estimated to be 5-10 / 10,000 per year in developed countries.
Critical Limb ischemia (CLI) is a severe form of Peripheral arterial disease (PAD)
The aims of management is patients with CLI are to relieve ischemic pain, heal ulcers, prevent limb loss, improve function and quality of life and prolong survival.
Revascularization of severe PAD strongly influenced the rate of limb salvage. 
HOW DO STEM CELLS WORK?
Differentiation
Paracrine Effect
Secret a verity od cytokines and growth factors that are immune-modulatory and trophic
MSCs in Ischemic tissues range of effects:
Inhibit Scar Formation
Stimulate local progenitor cells to differentiate
Induce Angiogenesis
ADULT MESENCHYMAL STEM CELLS
(MSCs)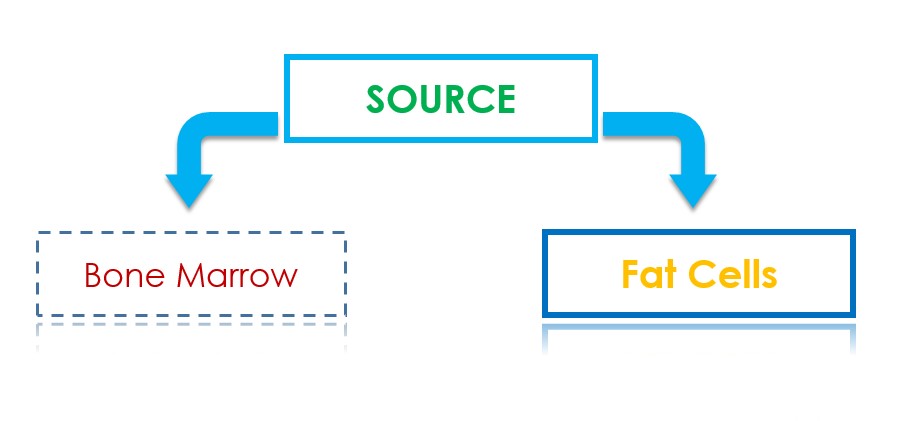 Fat is the richest source of adult MSCs
500 to 1000 X more than bone marrow.
INTRODUCTION TO
ANGIOGENESIS
Angiogenesis: A fundamental biological Process
Regulated by a fine balance
Deranged in various diseases
Historically, implicated in few diseases
In recent years, it has been increasingly evident that excessive, insufficient or abnormal angiogenesis contributes to the pathogenesis of many more disorders.
DEFINITION
Angiogenesis is the growth of blood vessels from the existing vasculature.
It is a continuous process througthout our lifespan.
No metabolically active tissue in the body is more than a few hundred micrometers from a blood capillary.
OUR EXPERIENCES
Around 40 Patients were treated at SURECELL
MEDICAL with
Autogenous Stem Cells
Hyperbaric Oxygen Therapy (HBOT)
Diet Plan
CRITERIA OF THE PATIENTS
TREATED
Amputee (AKA) and diffuse nonreconstructable contralateral
lesion
Refused to undergo Surgery or Intervention
Failed Polytetrafluoroethylene (PTFE) "Y" graft bypass
procedure
Post Reversed Saphenous Vein Graft (RSVG) bypass state with
rest pain
CLI with most distal occlusion
Rest Pain
Deep foot infection and ulcer
Post operative non healing ulcers
OUTCOME ASSESSED BY
Relief of symptoms – rest pain
Healing of wounds, ulcers
Increased local temperature
Increased oxygen saturation
Prevention of major amputation
Satisfaction of the patients and the family
PROCEDURE INVOLVED IN STEM CELL THERAPY
CASE 1: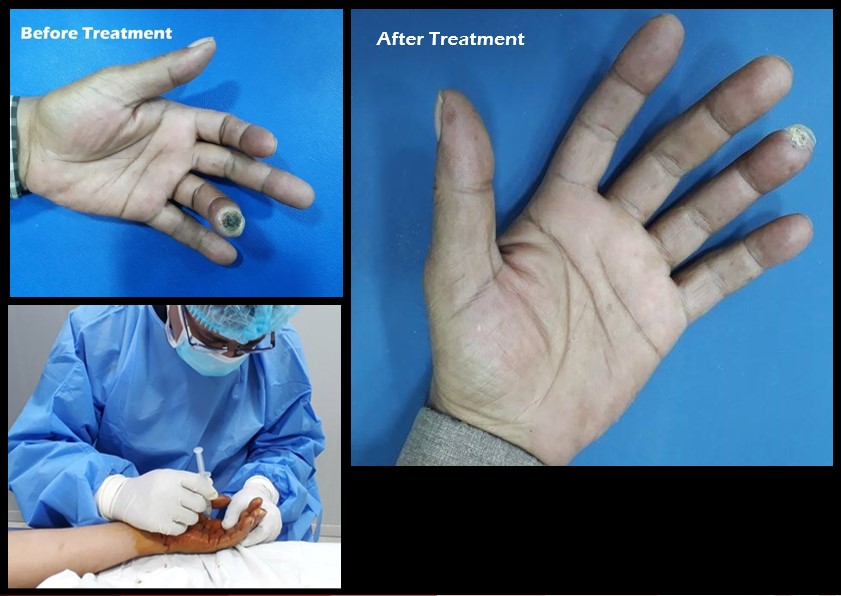 TAKING HOME MESSAGE
Rest Pain can be relieved at fingers, toes, hands and feet by Stem
Cell Therapy
Wound Healing can be enhanced
Major Amputation can be prevented in some selected cases where other standard procedures not feasible
Quality of Life can be improved
Satisfaction of the Patient and family can be achieved WITHOUT surgery or intervention.
As Hope Never Dies
That is why
STEM CELL THERAPY
may be a Natural Blessing and New Hope for Patients suffering from Critical
Limb Ischemia
Where we cannot do anything more and waiting for amputation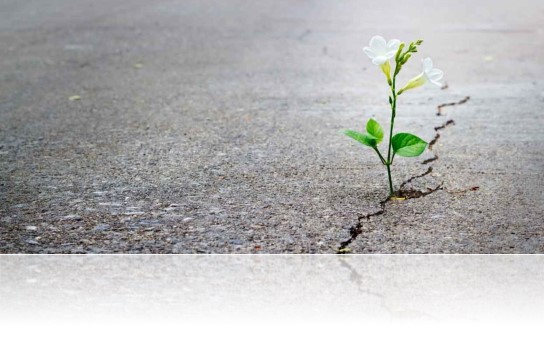 Specialist
MBBS, MPH (DU), MS (CVTS)
Consultant, Vascular Surgery & Regenerative Vascular Medicine